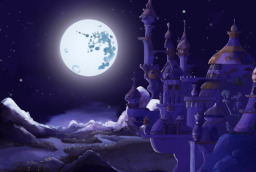 Source
This story is a sequel to The Perilous Romance of Swans
---
An entire house is consumed by darkness and devoured by the stuff of nightmares. A foal is trapped within this house, which is now a nest of terrors.
Princess Luna arrives to deal with the nightmares leaking into the waking world and close the rift.
But this is no ordinary darkness.
Chapters (1)