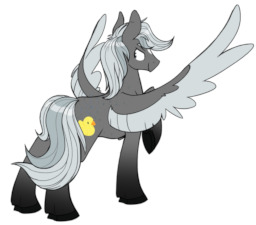 This story is a sequel to The Perilous Romance of Swans
---
Winter. A quiet time, perfect for reflection, spending time with loves ones and family members. It is also the time of Equestria's recovery after the tumultuous events that took place during the autumn; Mister Mariner's insurrection, a season of chaos, and the fall of Queen Chrysalis.
Now, Princess Celestia struggles to hold it all together. Every day is a crisis, but Equestria is being rebuilt. The nation recovers from Mister Mariner's gambit. The nobles of Canterlot are more active and more useful then ever before. Princess Luna is getting better, recovering more and more of herself every day.
So, during the long, dark winter, when the sun is scarce, Princess Celestia wonders... is she the princess Equestria deserves? Is she the sister that Luna needs? Is she the wife that Gosling thinks she is?
An entry in the Weedverse.
Chapters (62)