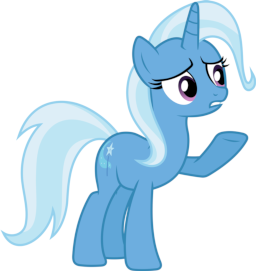 Source
An older, wiser Trixie Lulamoon just so happens to have a somewhat above average student named Sumac Apple, whom she takes to meet with Twilight Sparkle, as Twilight is holding a contest, looking for the best and brightest students.
Sumac Apple just so happens to have a Horrendous Hypothesis that will not only change the lives of himself and Trixie, but holds an ominous warning for all of Equestria.
An entry in the Weedverse.
Chapters (10)