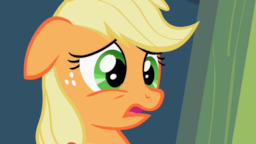 Source
Everypony dies, but not everypony reveals a long-held family secret on their deathbed. Now the Apple family must deal with the fallout of Granny Smith's confession, leading to a shocking discovery.
The story is complete, with new chapters published every-other day until finished.
Featured 19, 21, 23, 25 & 27 May!!!
Thanks to Rdasher12 for editing!
Chapters (7)