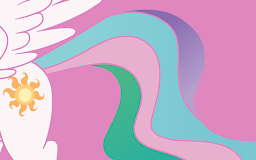 Source
While talking to Princess Twilight Sparkle, a Royal Guard refers to Princess Celestia as 'Sunbutt'. He is quick to explain how he came to learn of the nickname, and suggests that Twilight should talk to Princess Luna.
So she does, whereupon she finds that Luna is all too happy to share a story with her...
Now with a reading by CaptainBron3y!
Chapters (1)