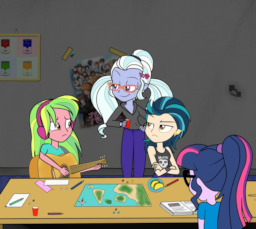 The Shadowbolts, tired of getting ruthlessly killed off whenever they play Dungeons and Dragons, decide to make Twilight their new DM. For Twilight, the game soon turns into a struggle to maintain her sanity amongst half-orcs, barbarians, vertically challenged necromancers, and seductive bards. The line between success and a total party kill gets thinner with every dice roll...
Updated on Tuesdays.
TVTropes Page
Preread by hawthornbunny, Solly, and Cinder Vel.
Chapters (9)