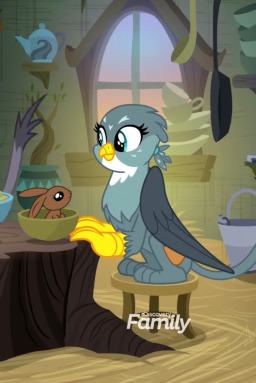 Gabby and Gallus go on a quest to find something to eat. Unfortunately for them, citizens of Ponyville seem to have a completely different ideas about food.
A comedy of a culinary variety.
Contains mild gore, absolutely no vore, only about 6% of fat. Gluten-free. May contain trace amount of peanuts.
Preread by hawthornbunny (truly the right bunny in the right place) and Cinder Vel.
🇺🇦Translation🇺🇦 by FoxcubRandy, edited by ColdSky.
Chapters (1)