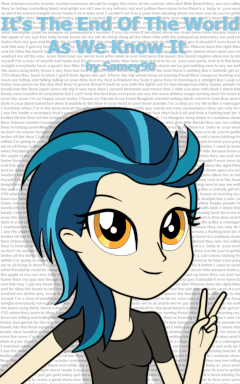 The happy days in high school will soon be over for the students of Crystal Prep. Soon, they'll part ways and choose their own paths. However, there's still some time left and Indigo Zap, Sugarcoat, Sunny Flare, Sour Sweet, and Lemon Zest will try to make the best out of it. Whether it's good or bad, they cherish every moment they spend together. Not only with each other, though – as the Friendship Games end, love looms at the horizon, coming from the most unlikely of places – Canterlot High.
BEWARE OF UNMARKED SPOILERS IN THE COMMENTS!
TV Tropes page
Fanart by kul
Preread by Bootsy Slickmane
Updates on Tuesdays and Fridays.
Chapters (43)