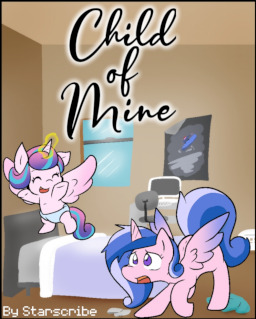 Flurry Heart's Crystaling didn't quite go as planned. After vanishing in a powerful magical surge, she became the most high-profile missing pony case in Equestrian history. Twilight leads the search to find her, before it's too late.
Unbeknownst to her, Flurry has already been found, by an unfortunate human who happened to be hiking near the place she appeared. Flurry Heart's magic is irresistibly powerful, and soon changes all around her to suit her whims. Soon Flurry's rescuer is fighting to reverse the magic, before the authorities notice and separate him from the only possible source of help.
---
Cover by Zutcha, editing by the Eevees in the hood Two Bit and Sparktail.
Updates most Tuesdays.
Note: This story was written as a commission for the generous patron of the arts Crescent Pulsar. If you'd like one of your own, feel free to PM me.
Chapters (63)