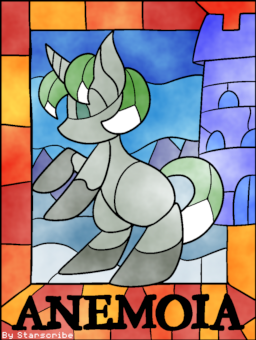 Bit is the first of her kind, a pony that was made from carved crystal and supernal circuitry. For many years she worked, obedient to the will of her master in endless repetition. She knew nothing else, not boredom, not satisfaction from her work, not anger or resentment or joy. Existence was obedience to directive, purpose fulfilled.
But around her, the world was changing. Her home wasn't Equestria, but the last surviving Crystal City, defiant to the Windigos and the imperial decree of Alicorns alike. She did not know, and could not care, how much the ponies of Zircon suffered under the rule of their king. But she was there the day those whispers united in a defiant chorus.
When the fires were still smoldering, she returned to her work. Generations came and went, and still she labored. It was all she was, all she knew, all she wanted. Until the day her last broom broke.
For the first time in her existence, Bit doubted.
---
Daily for the first four days, because Christmas. Updates Thursdays after that. Edited by Two Bit and Sparktail. Cover by Zutcha.
A story about finding the center of the maze.
Chapters (32)