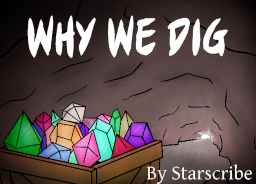 Rover the Diamond Dog has been pack leader for years now, protecting the Diamond Dogs near Ponyville from all manner of threats. He's made mistakes, such as the time he thought it would be a good idea to kidnap a unicorn to help find gems. But those mistakes don't change his responsibilities—their pack has a sacred charge, one he will see fulfilled no matter what.
Takes place immediately following "Dog and Pony Show"
---
This story was inspired by this thread! Probably read the story first, because it's going to completely spoil what this is about.
Pre-reading by the patient Bitera and Sparktail. Cover by Zutcha.
Chapters (2)