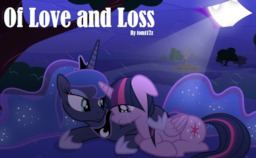 A tragic event forces Twilight to take over raising the sun every day, and lowering it every night.
And nothing has been the same since.
As the years go by, things only seem to fall apart even more, and perhaps only one can give Twilight something to hold on to, to drive her forward into the future.
Can she hold on to Luna? Or will everything left she holds dear, simply slip away?
(Featured 24/05/2016)
Chapters (25)