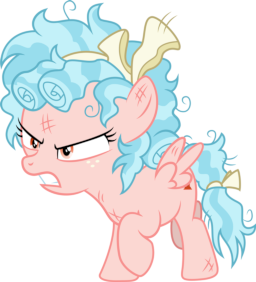 Source
Once upon a time, the School of Friendship was praised and accredited, after its lessons drove a little filly mad. Imprisoned in Tartarus with only an ancient monstrous centaur to keep her company, Cozy Glow was in the perfect place for Grogar to whisk away so that he could force her to do his bidding.
Twilight Sparkle's friends, bastions of Equestria's highest virtues, left Cozy Glow forgotten and alone, locked in that rusty cage deep underground. Nopony ever attempted to visit her, check up on her, care for her, reform her, or try to find out what was wrong with her.
This is not that story.
Chapters (12)