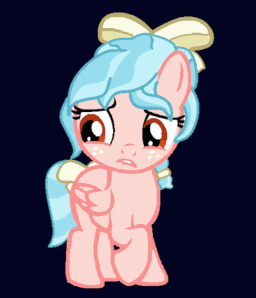 Cozy Glow has a problem, it's her conscience it's been bugging her for a while and it's about time she got rid of it. With this last hurtle out of the way all she has to do is take over Equestria. yeah so what if she's split herself in two not her problem anymore, right? Well this new Cozy doesn't know why but now she's on her own in a world that hates and despises her.
Tirek and Chrysalis are waiting so there's no time to deal with her unwanted twin, time to have in her words "to much fun".
Meanwhile Twilight deals with her responsibilities of ruling Equestria and Starlight and Trixie set out on a world wide Magic tour. Unbeknownst to them a part of Cozy Glow remains free in a new body and has yet to sort out her lot in life.
Chapters (10)