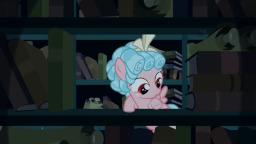 Released from Tartarus, Cozy Glow now spends her days doing community service to make up for her past crimes. However, in your troubles, she discovered something...something that may reveal a fate worse than even Hell itself...bad writing. Could this really be the ending of the end? Or is it just the beginning of the ending of the ending of the end?
---
Written for the Cozy Glow Short Story Contest
Prompt: Cozy's got a secret!
Chapters (1)