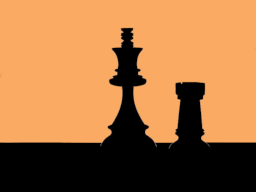 Castling is a special move in chess involving one of the player's rooks and the player's king. The move consists of moving the king two squares towards a rook on the player's first rank, then moving the rook to the square over which the king crossed. After this move, the king and the rook end up just next to one another.
And thanks to a friend's kindness, a certain calculating, chess master filly would have a chance to end up closer to her princess than she ever thought. But can a filly like her truly leave her past behind to find another way? Can you learn to trust another when manipulation is your destiny?
Can a chess player like Cozy Glow learn to be a pawn?
Chapters (23)