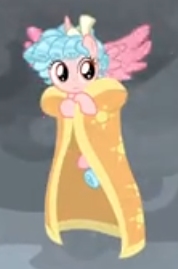 Source
If you could peer into the future, and see the exact cause, and time of your demise, how would that change your life? What if you saw the future and learned that that day was today? That's the dilemma Cozy Glow is faced with in this alternative version of the Ending of the End. In a dark twist, she uses Discord's chaos magic to take a peek into the future, and catches an early glimpse of her devastating defeat. Is there a way to prevent this horrible future from coming to fruition? Or is Cozy destined to an eternity of suffering? What does it take to make the change?
My second entry for the Cozy Glow Short Story Contest
Prompt: Cozy's got a secret! Whether or not it's hers is for her to know and you to find out.
Chapters (2)