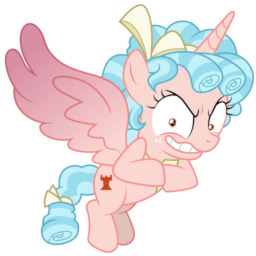 (Spoilers for the series finale)
Cozy Glow was supposed to be stripped of her phenomenal, cosmic power when she was defeated.
Instead, she just lost her memory. Having super powers and being pursued by the authorities, she comes to the only obvious conclusion a comic-reading child could:
She's clearly a superhero vigilante!
A trainwreck of idiotic decisions follows.
Part of the Cozy Hero continuity.
Chapters (16)