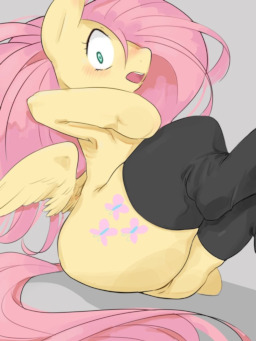 Spike's dating life, though uneventful, takes a blow after saving Fluttershy's life. Why? Because she's threatening every mare he comes into contact with! The issue is Spike doesn't like her back, and Rarity's becoming concerned.
Will Spike be able to survive Fluttershy's craziness? Will his recent injury allows him to finally score the mare of his dreams, Rarity? Will the insanity and absurdity of it all render Spike with a conclusion different from what he was expecting?
A Flutterspike because I couldn't sleep!
---
Coverart by 30clock.
Chapters (1)