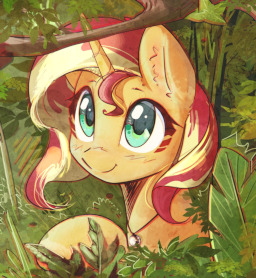 Sunset has decided to return home... wherever that may be.
The orphanage where she was left?
The castle where the princess had emotionally abandoned her?
She walks the foreign but familiar world, hoping to find something to make her life worthwhile.
Will she find somewhere, or someone, to call home?
[Cover by Mirrored Sea]
---
Chapters (1)