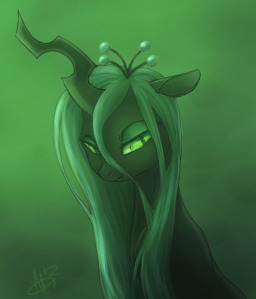 Source
Twice, they denied her a great victory. Twice, she was left humiliated and beaten by pony hooves. But if there's one lesson Queen Chrysalis surely learned, it was revenge. If there was a second, it was where to stick the dagger in a loving mother.
But there are some things even she can't foresee.
Thanks to RBDash47, Cynewulf, Timaeus, and Alto for enabling the brainworms that led to this.
Preread by Cursori, VioletRoseIntheRain, and Cynewulf.
Artwork by skippyrip and can be found here.
Chapters (1)