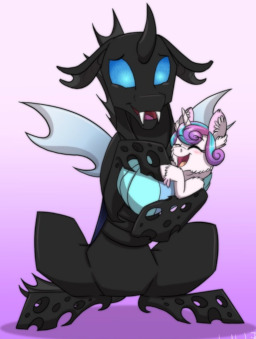 Source
With Princess Cadence and Prince-Captain Shining Armor out on a date together, Thorax is charged with caring for their darling filly. Which means tonight is the perfect time for important things like pouncing lessons, complete with live guards to surprise!
Preread by Timaeus
Artwork by Inuhoshi-to-Darkpen
YouTube Reading by Lotus Moon.
Chapters (1)