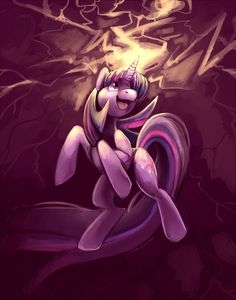 Source
This story is a sequel to Twilight Blows Up Nightmare Moon
---
Princess Cadance is revealed to be a fake, and Queen Chrysalis in her place. Twilight rescues the real Princess Cadance, and prepares a plan to win.
Will the plan work?
---
Set during "A Canterlot Wedding; Part Two". Not to be taken seriously. Sequel to Twilight Blows Up Nightmare Moon.
If you want to chat to me, we have a discord server here!
Chapters (1)