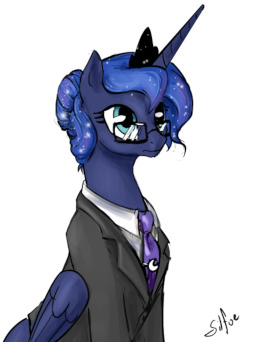 Source
Nightmare Moon has returned from her thousand years of banishment on the moon.
These thousand years have not been kind to her.
She decides to sell the idea of Eternal Night instead of trying to take over the world.
Nothing will go wrong.
---
Set in: My Little Pony: Friendship is Magic, Part One. Not to be taken seriously.
Thanks to Petrichord for some of the ideas in this story!
Credit for art goes to Silfoe. Art is used without explicit permission, and I will take it down if the original artist, Silfoe requests it.
Chapters (1)