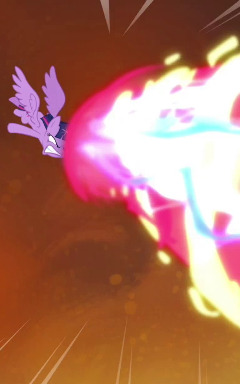 After Twilight's psychotic break involving the Want It, Need It spell, Princess Celestia banishes her former student from Canterlot Castle and severs all ties.
A young and emotionally tortured Twilight Sparkle refuses to face facts. The same insanity that pushed her to the brink when she made that unforgivable error in judgment now compels her to fix it. Twilight will stop at nothing to get back in Celestia's good graces.
No, that's not right. She won't stop there, either.
Written for The Writeoff Association's "Princess Not Included*" contest.
Chapters (1)