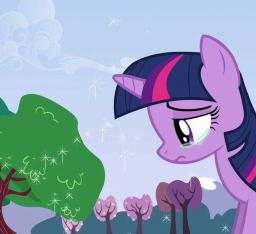 Stress is driving Princess Twilight Sparkle crazy, but at least she seems able to regain control of herself once per week.
Oddly enough, Twilight's friends would love to put a stop to that... but Twilight controls a lot more than she realizes.
Even when it hurts, there are times it pays to lose control.
Chapters (1)