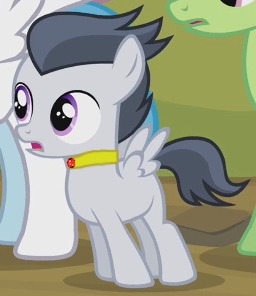 Rumble receives a rare offer of eternal life from Princess Celestia. There's just one catch: he can never grow up. It's a tempting proposition, and though Celestia has never explained why she does it, only one foal in history has ever refused her gift.
As Rumble tries to make up his mind, he's plagued by the only question nopony can answer to his satisfaction:
Why is this happening to me?
---
Written for a specific Writeoff prompted by a drawing by GroaningGreyAgony. Out of respect for those involved, I will not link to the image or event. Nonetheless, I remain deeply grateful.
Chapters (6)