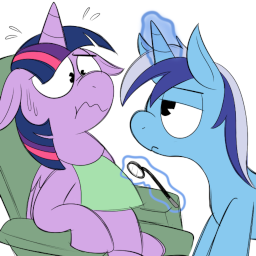 Source
Not even a Princess of Friendship is exempt from going to the dentist. Despite her best efforts, it's finally time for Twilight to brave the cold halls and mind-numbingly villainous chair of horrors.
However, through casual conversation, things go a direction she didn't expect.
Sometimes, the one's who can help us the most are those we least expect.
A gift for someone very special to me: ChappedPenguinLips
Love you, bro.
Art by: Karpet-Shark
Chapters (1)