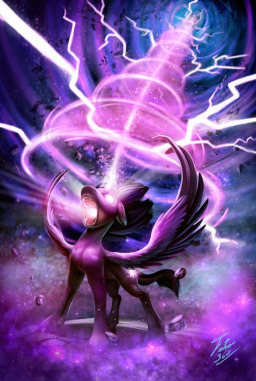 Source
Twilight Sparkle.
Princess of Friendship, Bearer of the Element of Magic, student to Princess Celestia.
Just how powerful is she? And why is she the best Alicorn princess?
All her greatest foes have the unfortunate pleasure of finding out the answer...
---
Rated T for TOTAL COMEDIC INSANITY Oh, and SPOILERS for the MLP Movie.
---
Artwork by Tsitra360
Chapters (1)