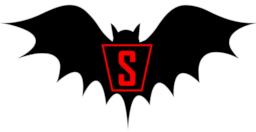 After decades of waiting, the hyped-up movie of the year everyone at CHS has been clamouring about has finally arrived. The first ever film to include two of the world's most iconic superheroes onscreen together:
Nightbat v Stellarman: Dawn of Honor.
Unphased by the negativity feedback towards it, Rainbow drags Sunset, Twilight and the others to see the movie one weekend. While she enjoys practically every second of it, the others' reactions differ somewhat...
WARNING: SPOILERS FOR BATMAN V SUPERMAN! And puns. Horrible, horrible puns.
Entry for Harms Way's 1,000 Follower Contest
Chapters (1)