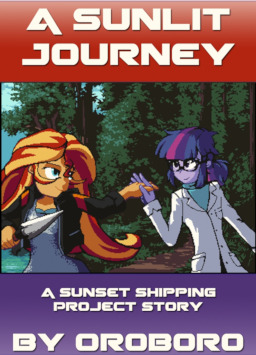 Source
It all started with a simple question. "Can the portal go to other places besides Equestria?
The answer turned out to be "No, but we might be able to make one that can."
When their research is complete, Sunset and Twilight are pulled into an adventure in another world, where they meet even more doppelgängers of themselves. But their alternate counterparts may reveal some things about themselves they never knew.
Chapters (1)