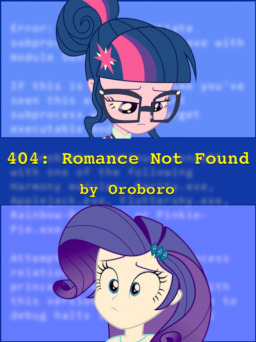 Getting rejected by Sunset seems like a pretty good reason for Twilight to hole herself up in her room for three days. But when Rarity comes asking for help to develop a website for Carousel Boutique, Twilight can't ignore a friend.
Both of them may find they have something to learn about rejection, how to deal with it, and if a friendship really can become something more intimate.
---
An entry in Monochromatic's "Interwoven Colors" contest.
Cover art by Novel-Idea.
Chapters (1)