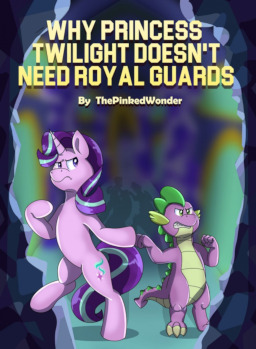 Source
Believing it to be an easy job, two thieves broke into Princess Twilight Sparkle's castle. With no Royal Guards protecting the castle and Twilight herself gone, her valuable possessions were as good as theirs.
Or so they thought.
Last but far from least, special thanks to Little Tigress for drawing the great cover art.
EDIT: Featured through 09/09/20--09/14/20!!
#1 story with mature mode enabled on 09/09/20
#1 story w/o mature mode through 09/09/20--09/11/20
EDIT on 10/19/20: Has an audio reading done by the youtuber Enharmonic!
Chapters (1)