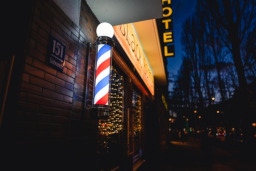 Some ponies may view the barbershop as nothing but a burden and waste of his time. ... But knowing since childhood, Night Light knows the importance of the ponies who share their stories, jokes, trials, and tribulations. In a very funny way.
Twilight Velvet and Wolf are going to find out how long it takes for a simple mane cut to make the entire barbershop create a "healthy" conversation of the possible conspiracy theory of the taxes was being used for Princess Celestia to buy ten thousand pounds of cake.
Prequel of Path of the dreams.
https://www.fimfiction.net/story/499939/andante-the-path-of-the-dreams
Chapters (2)