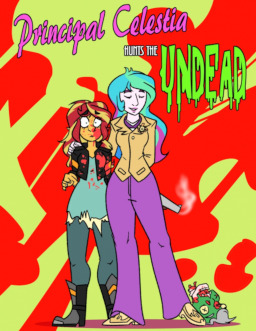 Source
"Sunset, you weren't the first unearthly threat to come to this world, and you won't be the last. If we seem calm in the face of strange events, it's not because we're oblivious or indifferent to them. It's because they're not strange to us. The Fall Formal may have been the most important night of your life, but to us... it was Thursday."
(Slice-of-life adventures of Canterlot High's unlikely band of monster hunters.)
Now with a Tropes page, courtesy of AnoneMouseJr.
Chapters (35)