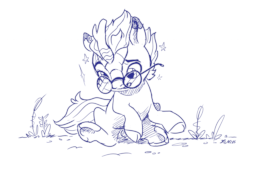 The door of the Chamber of Secrets is just ahead, and Harry Potter has no clue what kind of changes will unfold once he passes it. Monsters will become friends, friends will become monsters, and Hogwarts itself will change completely.
---
"Ahem." I had no clue what to say. This was the story of my life I had to introduce, and no one told me how it ends. "Well, I guess since we're all here we might as well enjoy this. It's a bit of a rocky start, I think, but there's a good bit right at the—
"I'll be honest. I have no clue if there are any good bits in it. Be my guest, though. It's not like you have to fight ancient monsters and dangerous wizards alone."
---
Art commissioned from the amazing Dilarus.
See This Blog for licensing.
Chapters (45)