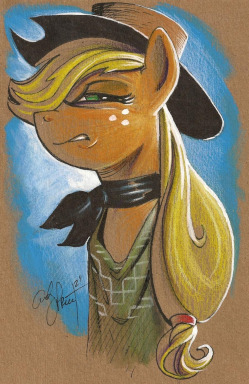 Source
Applejack is a myth, a legendary gunfighter in the Equestrian Old West. Well, South. Since the San Palomino is due south of Ponyville, but West has certain connotations, and isn't it all west of Canterlot anyway?
The point is, she's back in Appleloosa to take out a no good black hat who's gone and tried taking over the town.
And it's High Noon...
How exactly do ponies use guns? Guess we'll find out.
Chapters (1)