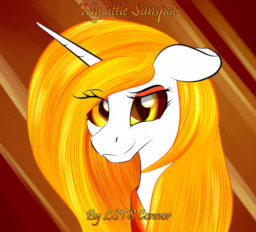 Source
We have all read the stories about a human waking up as N.M.M in the castle of the two sisters heck even I've read a bunch of them. They were always my favorite with a normal guy trying not to get blasted by rainbows for having the same body as some villain.
But never thought that could happen to me!
Now my hair is on fire, I'm most likely 6 years old and this castle I woke up in looks an awful lot like a certain one that located in the magical land of Equestria.
But that's only fiction right?
Well if there is one positive thing about this...I got to keep my hands.
(level 4 anthro)
Previous Cover art from my friend Sonata Dusk951 Send him some Love

Now with Editors HeBogin and The-Hidden-Fox


(JESUS JUMPING JEREMY I GOT FEATURED 20/05/2020)


(IT HAPPENED AGAIN SQUEEEEEE 21/05/2020)


(AGAIN WOOOO 23/05/2020)


(10k VIEWS 25/01/2021)

Chapters (24)