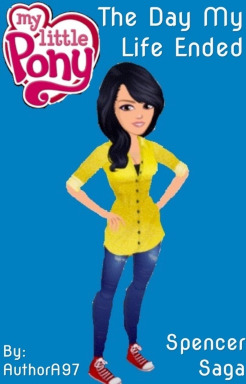 CURRENTLY BEING REVISED!
My life is over.
It has been for a long time, when I think about it. In some ways, I expected this. Ever since I first got this power, I've been waiting to die. To be captured and tested on. To be taken from my family and have them treat me like I'm some kind of freak.
I was starting to get better. Less depressed about it. I was finally starting to be happy and let people in. Or, ponies in.
The Mane 6. Friends of mine. Pinkie Pie, the pony who told me she would be my friend. Fluttershy, the pony too scared to talk to me when we met. Rarity, the pony who was the most surprising friend. Rainbow Dash, the pony who took the second longest to trust me. Applejack, she was the pony who taught me the value of honesty. Twilight Sparkle, our relationship as friends as always been strained ever since she first knocked on my door. Caroline Bellingham, my best friend and the person who brought me out from the darkness.
Now they all hate me. They can't stand to look at me once they found out. I can Jump into the Fictional World. Movies, Books, Shows, you name it. I've been doing this for so long.
My daughter, she got dragged into this. It might just get her killed. It got my sister killed.
I'm fifteen. No social life, no real friends (anymore), no family, no one to call on. I'm just waiting at this point. Waiting for him to come back and kill me.
Waiting for my life to end.
(Be warned. Chapter 49 contains slight gore (at least by my standards of writings). The rest is still good)
---
The prequel. is up. Read if you want.
Chapters (50)