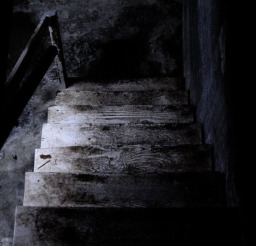 Derpy is a good filly.
Her eyes might not line up right and she can't think too many things at once, but she's still a good filly who always does what Daddy tells her. Until he tells her not to go into the basement under the stairs, at least. He tells her there's a monster down there, and it's all teeth and claws, and it's dangerous.
And then Derpy doesn't do what she's told.
---
Winner of the Barcast's Halloween in April Horror Contest
Chapters (1)