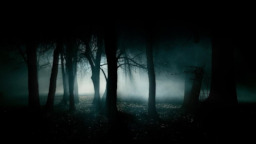 Starlight and Trixie, as part of their duties as staff of the School of Friendship, traveled outside Equestria for a recruitment drive. However, their trip to Mount Aris was waylaid by a problem with the railway. Still wanting to make good time, Starlight decided they should hoof it through the wilderness south of Equestria.
Just south of the MacIntosh Hills, the two find a vast forest before them. With every step inside, the canopy above grows thicker and thicker. They may never see the sun again.
---
This story was written for the Barcast's Halloween in April Horror contest.
Thanks to The Seer for some feedback/prereading.
Now with a reading by Cloud 9, starring Magpiepony and Celaena Winters.
Chapters (1)