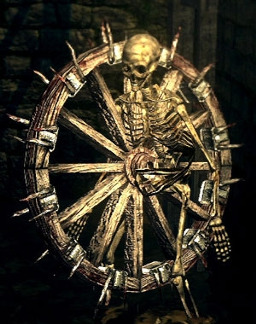 Source
Everypony always thought Trixie was a nutcase, what with giving into an ancient relic that rendered her mind null and overwhelmed her with sheer magical power and that time that she tried to enslave all of Ponyville. But one of the quirks that nopony could explain was her irrational fear of wheels. Well, Starlight decides to ask.
Apparently, wheels are not good when sold on discount.
\\\\\\//////
2Spoopy31October
Featuring one of my favorite Dark Souls characters and my most hated enemy.
Chapters (1)