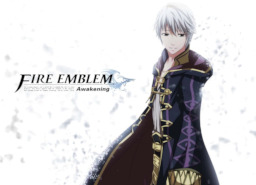 Source
Hello, my name is Robin. Well, it used to be Madison before getting ripped from my universe and thrown through the void.
So there I was getting ready for an awesome time at a convention before I had to return to my studies. I used to be a scholar of military history and tactics. I always enjoyed furthering my education and I saw knowledge as the greatest of powers. Turns out that's a great field to study if you're going to be thrown into a feudal environment!
So suddenly I find myself in Equestria, looking like Robin from Fire Emblem: Awakening, and the Royal Sisters are trying to hunt me down. I can't really blame them, I can get a little... enthusiastic when learning new magic.
This story is set in the Displaced multiverse.
________________________________________________
This is the first story I've ever done of ponies and the first one I'm writing for FimFiction. I'm not the best author, but I like to think my writing is decent enough that the plot won't crumble. I'm always striving to be a better writer so don't be afraid to point out any mistakes you may find.
Special thanks to KiaraGate for helping me with the story. Thanks for letting me bounce ideas off of you, you've helped me a lot!
*As the story progresses I may add additional tags and or characters.
Chapters (33)