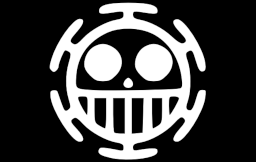 Source
Trafalgar D. Water Law was a lucky man. Doomed to die at a young age he became a pirate, wishing to only cause misery to those around him. He would eventually become one of the most feared captains on the Grand Line.
It was during his coup against his former leader, Donquixote Doflamingo, that his luck finally ran out.
Fighting a losing battle against the Heavenly Demon, he fell in battle. But, he did not die. No, he instead finds himself in unknown lands surrounded by midget horses and other beasts.
Normally he would approach this situation with the same cold, calculating indifference he usually portrays. He finds himself losing his patience, however, when a creature known as a Changeling decides to follow him around.
Chapters (5)