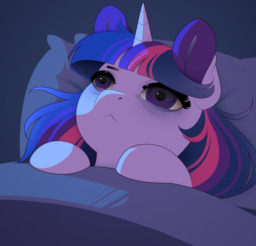 Source
One night, half-awake in the dark, Twilight hears the knocking of pipes in the castle.
---
First place winner of The Seer's Spookfest, a Quills and Sofas Speedwriting group horror contest. We were given prompts at random from others, and mine was "Sweating Bullets."
A reading can be found here.
Chapters (1)