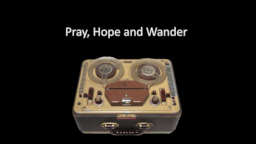 This story is a sequel to A Glimmer of Hope in the Black
---
Declaration from White Clover
Date(s): April 26th
Relevant Case: Ponyville Mass Disappearance (#3467)
Classification: Top Secret
To whom it may concern,
As of this declaration, all those stationed in the town of Ponyville tasked with investigating the citizenship's disappearance are to begin immediate psychological evaluations. If the results of an individual's evaluation is considered troubling, a mandatory period of rest and recovery will be required before they may resume duty on any case.
---
Special thanks to Petrichord, Solocitizen, Garnot, Floydien, and Door Belle for their help with the writing, editing or proofreading of this story.
Chapters (15)