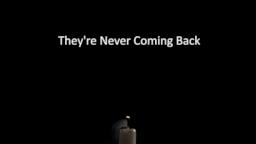 This story is a sequel to Pray, Hope and Wander
---
Case Report: Update - May 2nd
Submitted by: Verdant Vines
Location: Ponyville
Date: May 2nd
Case: Ponyville Mass Disappearance (#3467)
Classification: Top Secret
White Clover,
Given the new writings included in the addendum to the provided journal transcription, I've elected to continue our investigation through conversing with whoever, or whatever, is on the other side of it. They claim to be Twilight Sparkle, Princess Celestia's personal student. I'd like to request that Princess Celestia is not informed of this possibility until we can verify their identity.
As such, from this day forward I will be sending daily reports before sundown with transcription of our conversations, along with any thoughts I have. Included with these documents is a formal request of personnel transfer for Doctor Blue Sky to my team in order to assist with any psychological evaluations related to the writer of the journal. His team will continue to support evaluations of personnel working the case.
---
Special thanks to FloydienSlip, Petrichord, and KorenCZ11 for their help with feedback.
Chapters (31)