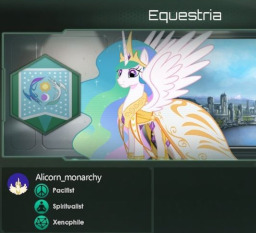 When The House of Enchanted Comics starts selling board games too, Spike picks up a bundle of them for Twilight and the girls to play. All the board games have really funny names: Stellaris, Command & Conquer, Dishonored, EvE...
Maybe the girls should have just played monopoly instead.
A series of one-shots about ponies and video games. Unedited random fun.
Chapters (2)