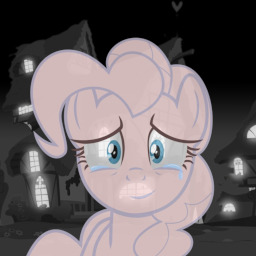 Pinkie has a bad Hairdra day and winds up peeking further beyond the Vale than she'd have liked.
But, more certain than death and praxis, she'll make sure everypony else has fun again.
---
Written for the October 2016 Writeoff, where it won first place.
Note: This story is written in the style of James Joyce's Finnegans Wake, a classic work of English literature that is notorious for being hard to read. While this story is not as cementically dense as FW, it is still full of wordplay, literary references, portmanteau words and puns and will be a challenge for many readers. If this isn't your sort of thing, try one of my other stories. If you're game, dig in! It can help to read the story aloud.
Image background by Chaz1029, foreground by Mahaugher, with edits to both by GGA.
Thanks to Morning Sun, FanOfMostEverything, Quill Scratch, Baal Bunny, and Not_A_Hat for criticism, suggestions and corrections.
Chapters (2)