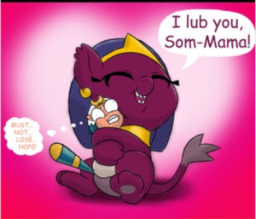 Somnambula went off to defeat the Sphinx, in the hopes that she would save the prince.
As it would turn out, she might need saving instead...
---
This starts out as a comedy, but then transforms into an adventure. It would be slice of life, but the pyramids in Southern Equestria could be on the very edge of the region itself.
---
Art by the ever talented DoubleWBrothers.
Chapters (15)